---
Guess tries to unravel Pangkoy's secret weapon, but there's
some resistance.
At left, Pangkoy proudly shows off his software to Tito Weng and Tita Roj. But not yet
ready to get the kindest cut.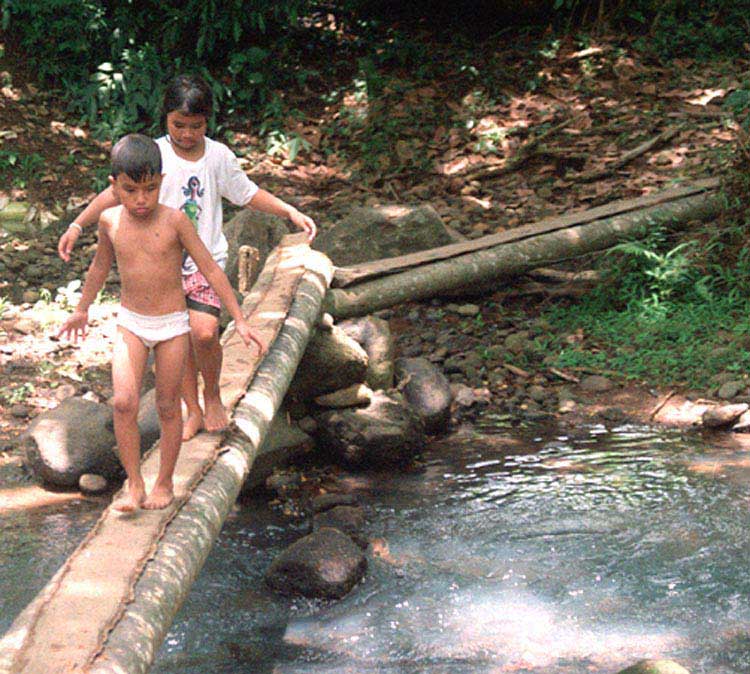 Good bye Siuton! Goodbye tulay (bridge)! No, they're not jumping off this makeshift bridge, just crossing.
Kuya Guess, poses for the lensman. (Yep, Guess took a bottle of malt up the under-construction terrace of Mama Poly's house to get a kick with his new 'friends' in Siuton).
Ninja turtles confront the camera while Ido seems to be looking for something only he
knows. Could be a quiet corner to poop?
GALLERY 1&nbsp &nbsp GALLERY 2&nbsp&nbsp GALLERY 3&nbsp&nbsp GALLERY 4&nbsp&nbsp GALLERY 5&nbsp&nbsp GALLERY 6&nbsp&nbsp GALLERY 7&nbsp&nbsp GALLERY 8&nbsp &nbsp GALLERY 9&nbsp &nbsp GALLERY 10&nbsp&nbsp
GALLERY 11&nbsp GALLERY 12&nbsp GALLERY 13&nbsp GALLERY 14&nbsp GALLERY 15&nbsp GALLERY 16&nbsp GALLERY 17&nbsp GALLERY 18&nbsp GALLERY 19&nbsp GALLERY 20&nbsp