---
The &quotentrance&quot to Calpi, the farthest that this battered Corolla could go.
Another view of the entrance. Lyle makes a candid pose on a Mama Calay's Yamaha &quotChappy&quot.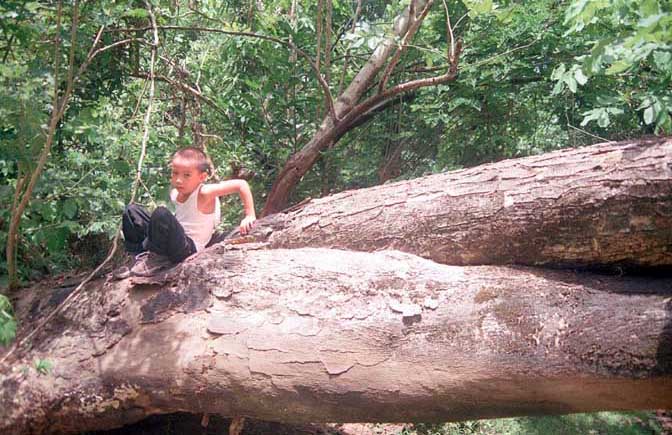 Pangkoy in his unusually pensive mood... comtemplating the acacia, maybe not. Just trying to be candid on camera.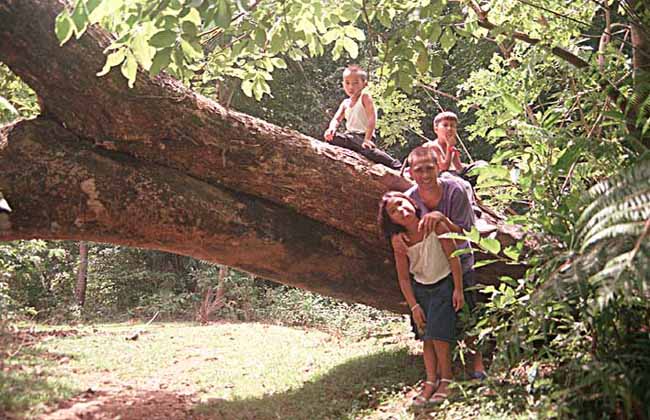 Ido with the three kids on a trail, partly blocked by a felled acacia tree, that leads to the Tierra Incognita, the so-called Kasanggayahan spot.
GALLERY 1&nbsp GALLERY 2&nbsp GALLERY 3&nbsp GALLERY 4&nbsp GALLERY 5&nbsp GALLERY 6&nbsp GALLERY 7&nbsp GALLERY 8&nbsp GALLERY 9&nbsp GALLERY 10&nbsp
GALLERY 11&nbsp GALLERY 12&nbsp GALLERY 13&nbsp GALLERY 14&nbsp GALLERY 15&nbsp GALLERY 16&nbsp GALLERY 17&nbsp GALLERY 18&nbsp GALLERY 19&nbsp GALLERY 20&nbsp