---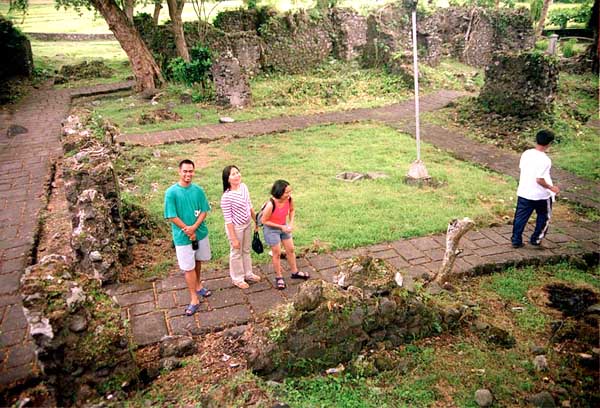 The ruins of the Cagsawa Church, as seen from the top of a stone pavement.
Micky, her brother Ido, with Wing and his girlfriend Dr. Rojie,
pose before the morning rain comes by Cagsawa's famous bell
tower. Mayon is covered by thick clouds when we went to
the Cagsawa resort.
Manoy's kids taking a dip in Calpi's waters. The river never runs dry, even during the
heat of the summer.
Young folks of Siuton.
GALLERY 1&nbsp GALLERY 2&nbsp GALLERY 3&nbsp GALLERY 4&nbsp GALLERY 5&nbsp GALLERY 6&nbsp GALLERY 7&nbsp GALLERY 8&nbsp GALLERY 9&nbsp GALLERY 10&nbsp
GALLERY 11&nbsp GALLERY 12&nbsp GALLERY 13&nbsp GALLERY 14&nbsp GALLERY 15&nbsp GALLERY 16&nbsp GALLERY 17&nbsp GALLERY 18&nbsp GALLERY 19&nbsp GALLERY 20&nbsp